Samson is a 10 year-old boy from Lagos - Nigeria who received a bone marrow transplantation from his 13-tear-old compatible brother on november 9, 2021. Samson suffered from sickle cell disease (see FAQ), he has now engrafted and is recovering. The family will need to stay in Yerevan - Armenia for another 3 to 6 months and needs some support for lodging. The medical costs are covered by the Hematology Center after Prof. Yeolian (see article) and DKMS support program.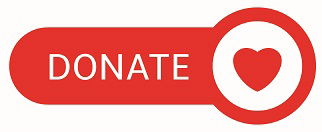 By clicking on the Donate button you will be redirected to our central Italian PayPal account (please Google translate if required) where you can make a recurrent donation and spread out your contribution over time. Please also make sure you fill in a message specifying that your donation is for Samson and let us know if you wish to appear on the list of donors that will be updated weekly, as well as, on our mailing list so that we can keep you posted on Samson's progress.
If you prefer a money order please use the following account:
Fondazione Cure2Children ONLUS, Credit Agricole, Via Barberinese n. 90, 50013 Campi Bisenzio (Firenze), Italy.
IBAN: IT96L0623021402000046993801
BIC: CRPPIT2P310