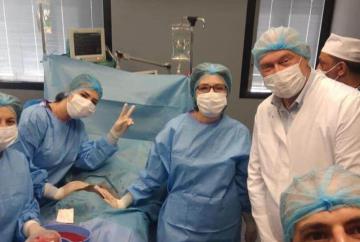 Autoplantation of stem cells has been carried out at the Medical Center for three years already. It was held for the first time on a two-year-old child.
For the first time, Armenian specialists performed an allogeneic bone marrow transplant at the Ruben Yolyan Hematology Center. Rector of Yerevan State Medical University Armen Muradyan wrote about this on his Facebook page.
He noted that both patients are from Africa.
Allotransplantation of stem cells was performed for the first time in a 2-year-old child in 2018 at the Medical Center. At that time, the medical center promised that in two years, when Armenian doctors have enough experience, they will start implementing an allogeneic transplant program.